One of the most popular and talented author/illustrators in children's books today, Nick is probably best known for his work with Mick Inkpen and as the creator of Percy the Park keeper. This series of six books has sold a staggering four million copies in 16 languages - someone somewhere buys a Percy book every 15 minutes!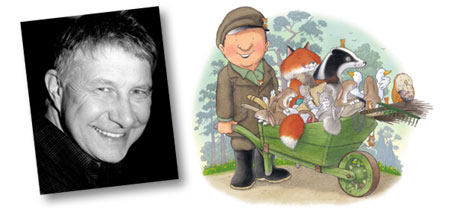 A warm, funny and inventive speaker and storyteller, Nick will talk about how he came to be writing and illustrating children's books, and what inspires him to create new and exciting characters. Using photographs, drawings and paintings he will talk about his life and that of Tiger the kitten, Albert Le Blanc, Q Pootle, and, of course, Percy, and will encourage his audience to participate in the retelling of some favourite stories.
There will be time to ask Nick some searching questions, and to meet him in a book signing session at 5.30pm.